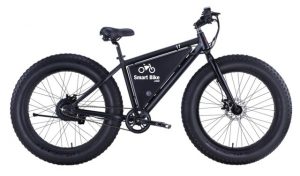 250 watt motor offers extreme torque and hill-climbing power with speeds up to 25 km/h. This model from SONDORS has 7 gears for increased hill-climbing power, further range variation, and greater terrain adaptability plus 5 power assistance modes. Most riders can experience a varied battery range of up to 80-140 km. When using straight electric power (without pedaling), the range can fluctuate to up to 50 km. All-terrain fat bike tires will keep it sturdy and versatile while conquering pavement, sand, dirt or snow.
In rental package we will include: safety lock, bottle holder and helmet.
With this bike in Latvia you are not required to have a driving license or helmet. Any person from 14 years can ride it accompanied by adult.